Three of us from San Diego Kayak Club did a 4-day kayak camping trip at Santa Cruz Island during Memorial Day weekend (May 26-29). Additionally, there were three other paddlers from the Orange County/LA area who had been camping on the island for several days prior to our arrival, so we joined them for part of their trip.
Our trip video: https://www.youtube.com/watch?v=EpSZ7C4XACA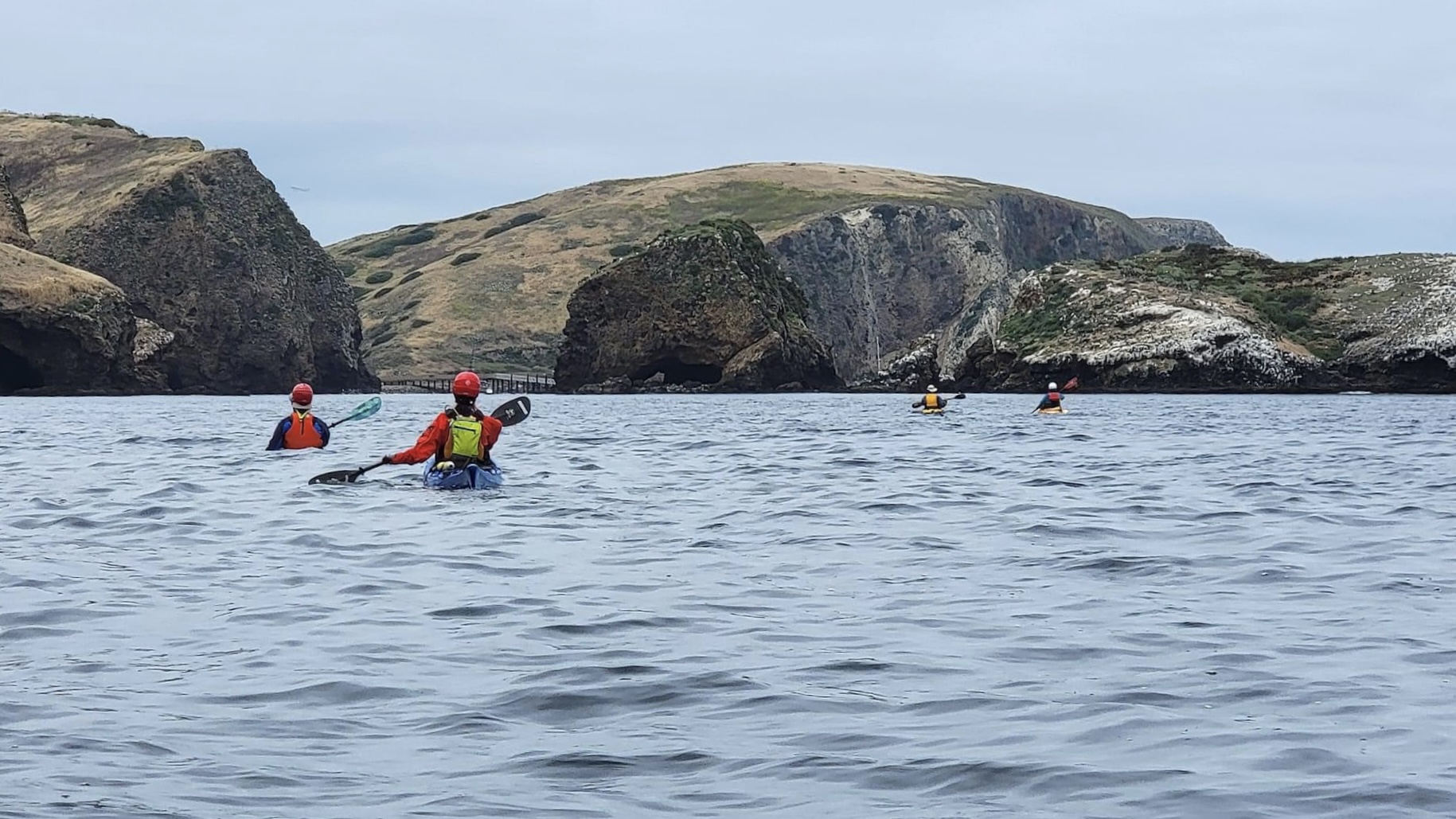 Trip Preparation
My trip preparation document here: google doc
The laminated sheet I created to put on the front deck for this trip: PDF
After the trip, I found two sea cave safety articles that I believe would be beneficial for future trips.
Trip Summary
Day 1: Our ferry departed from Ventura Harbor to Scorpion Cove SCI at 9 am. It was a bumpy 90-min ride. After the ranger's talk and carrying all our gear to the campsite, we set up our tents and had a quick lunch. After that, before the afternoon wind picked up, six of us checked out the sea caves close to Scorpion Harbor, such as the Green Room, Seal Beach Cave, and Cavern Point Cave. We paddled 8 km and hiked 3km.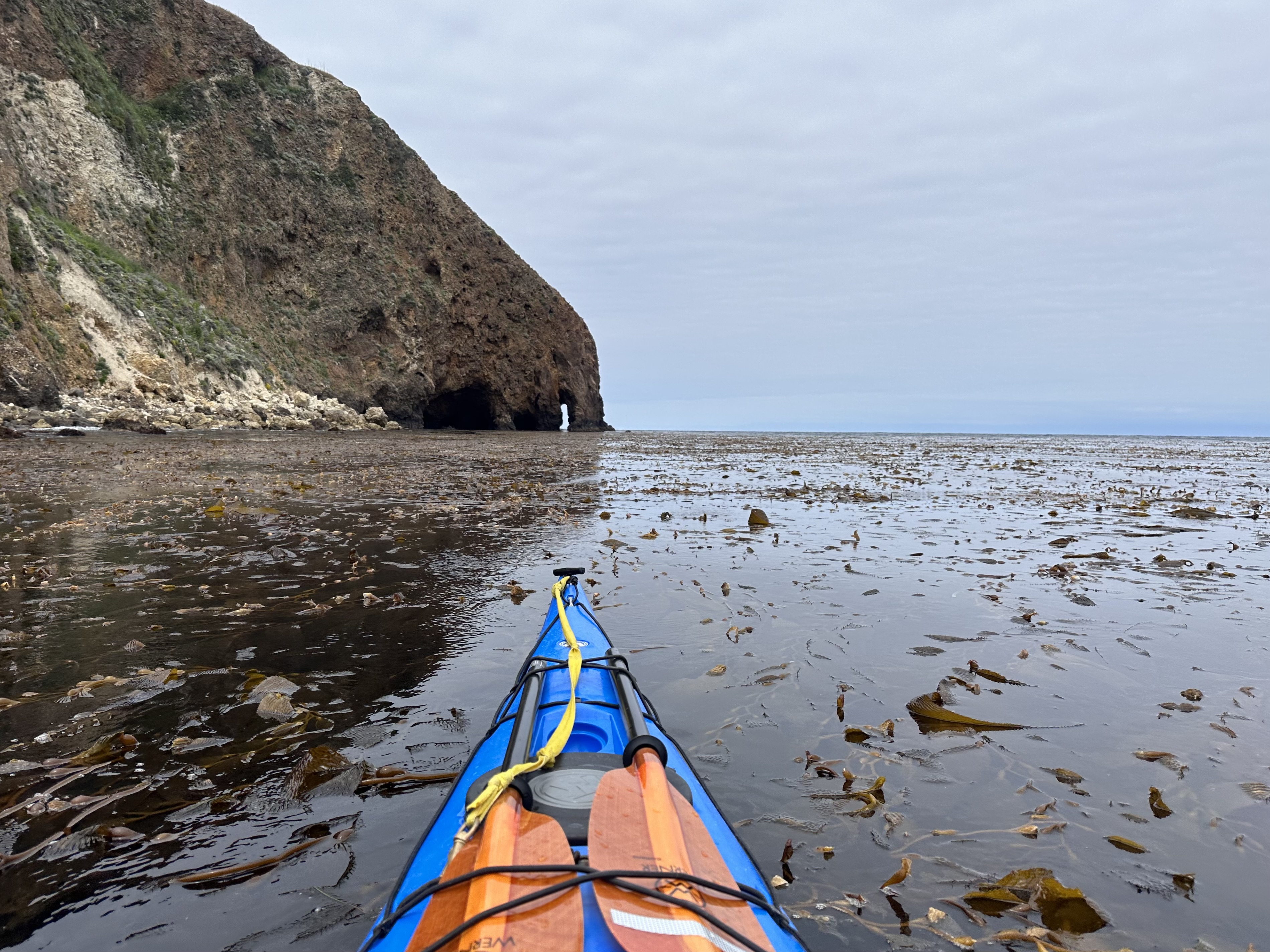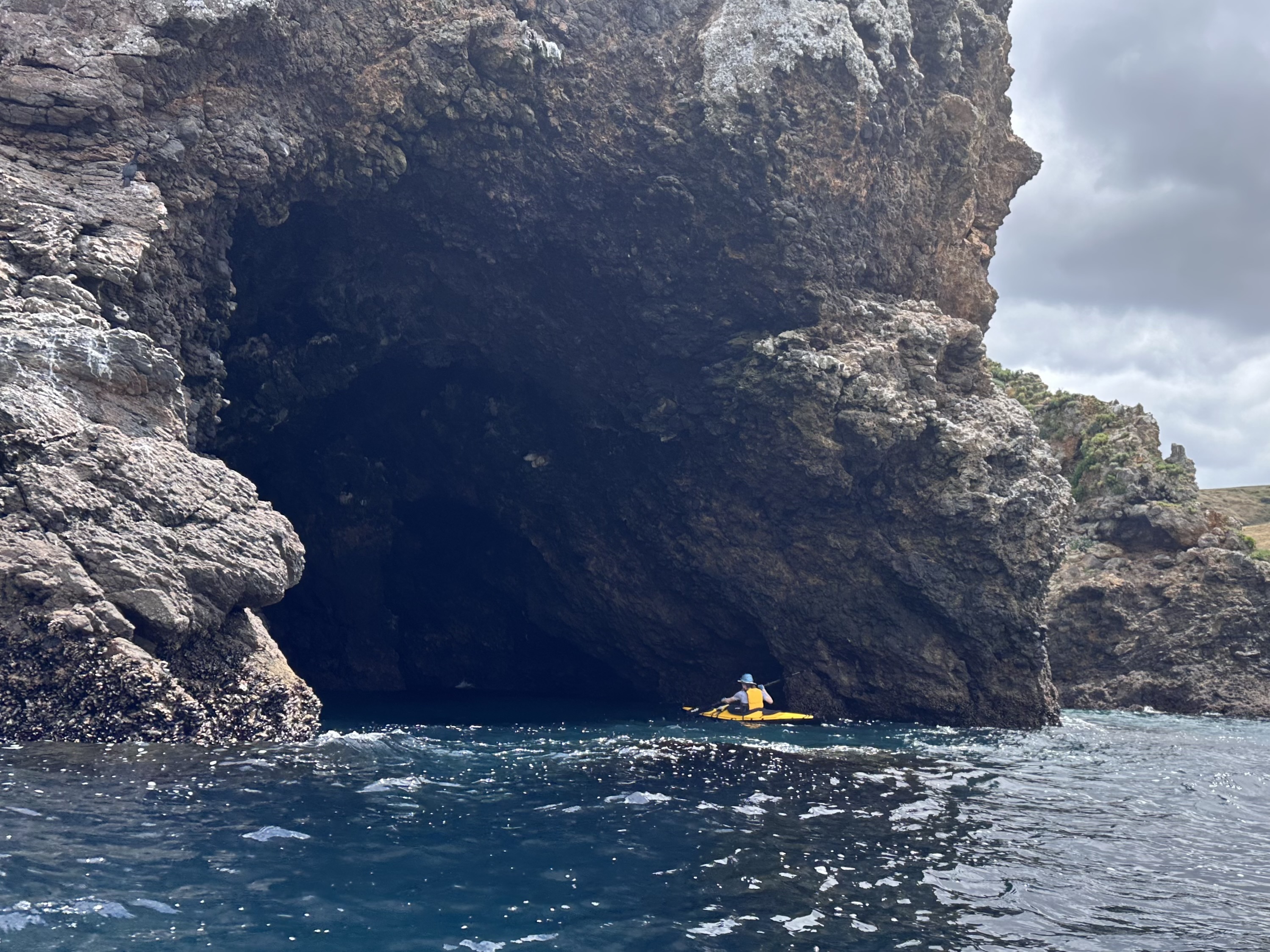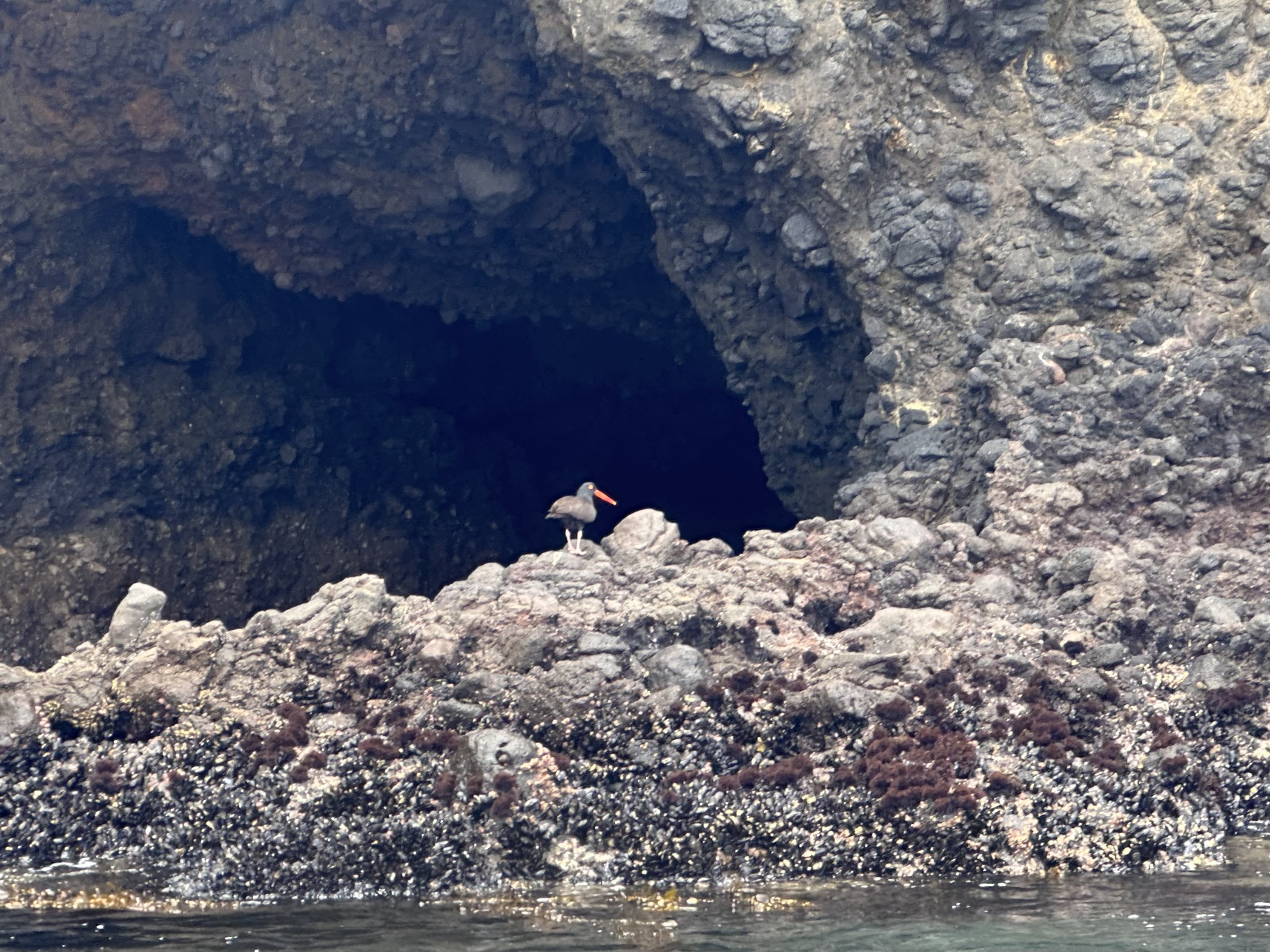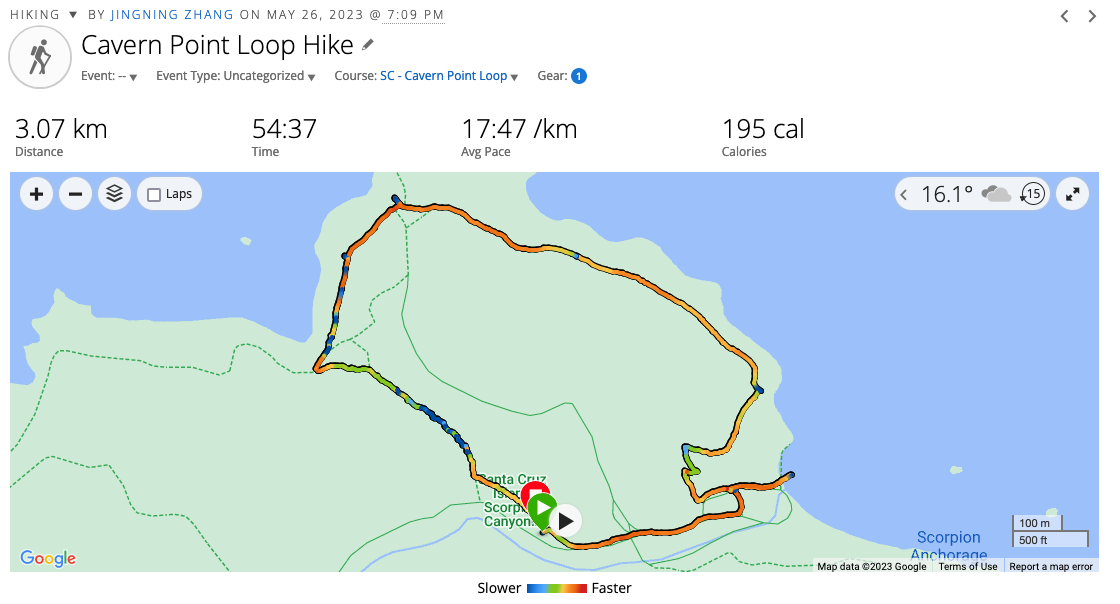 Day 2: Three of us paddled to Potato Harbor, facing strong winds of approximately 11 mph and bumpy conditions. It was the most challenging day in terms of water roughness during the four-day trip. We discovered a remarkable 700 ft long sea cave that was both deep and narrow. In the morning, we paddled a distance of 10.7 km, and in the afternoon, we hiked 12.8 km. I felt quite nervous being on the water with the three of us spread out in such turbulent conditions. Fortunately, we managed to stay upright and safely made our way back, even though we faced headwinds on the outward paddle and enjoyed a tailwind (with some small surf) on the return journey.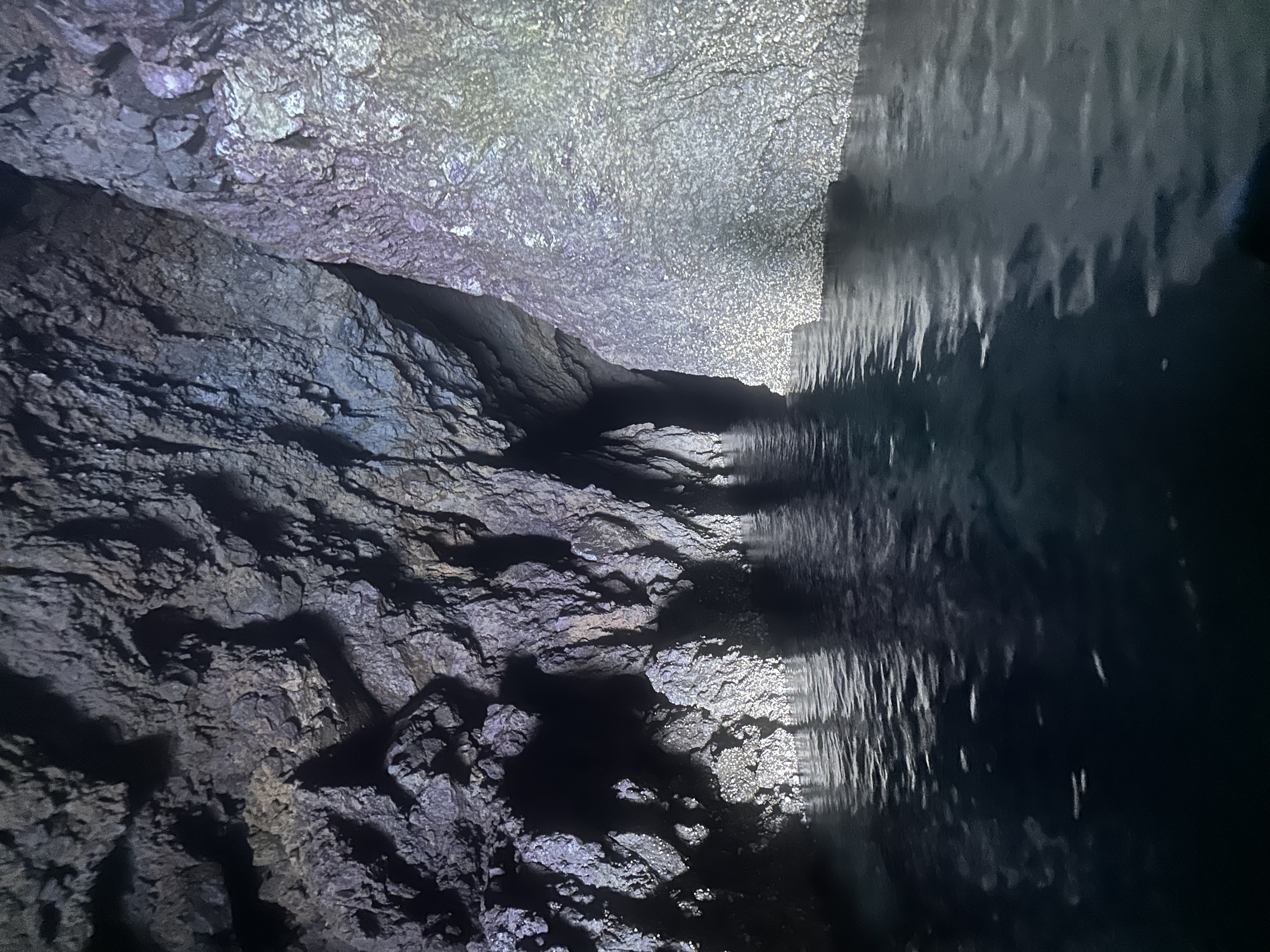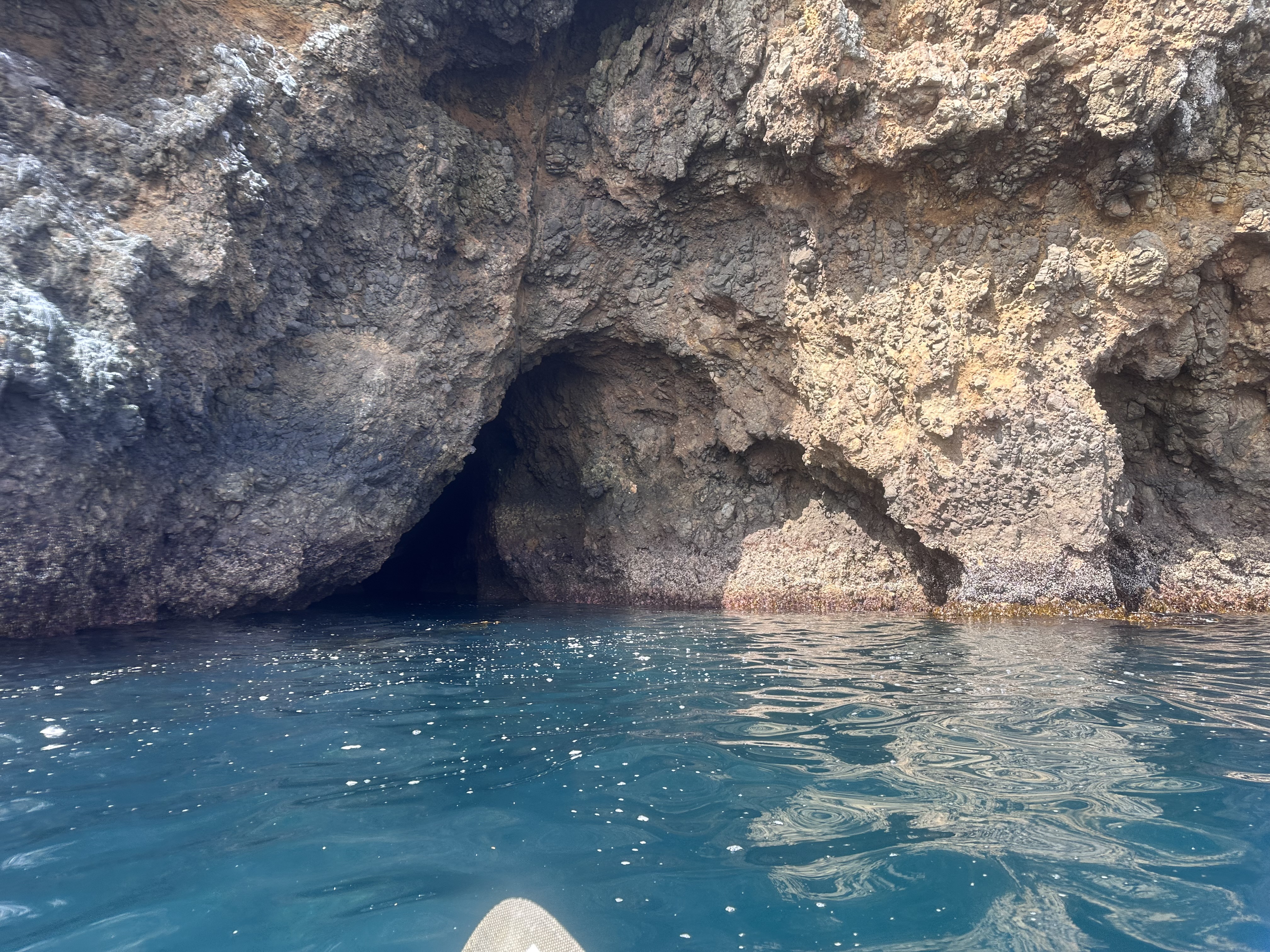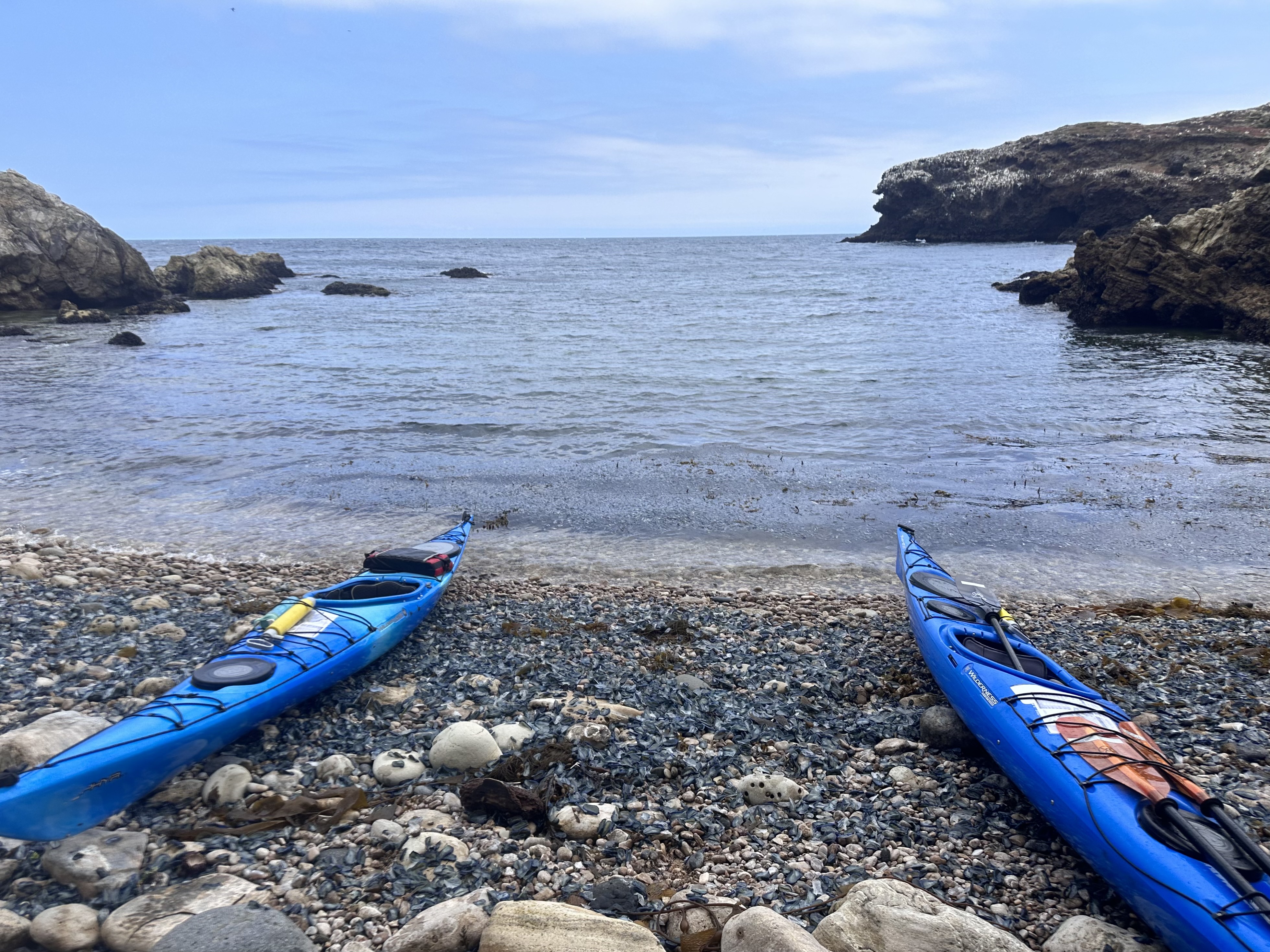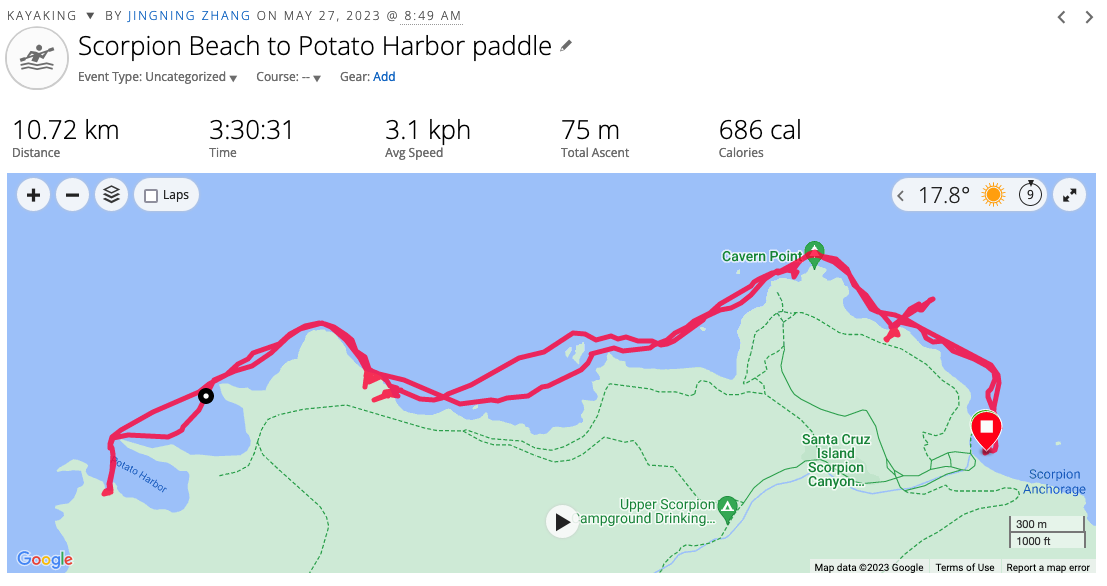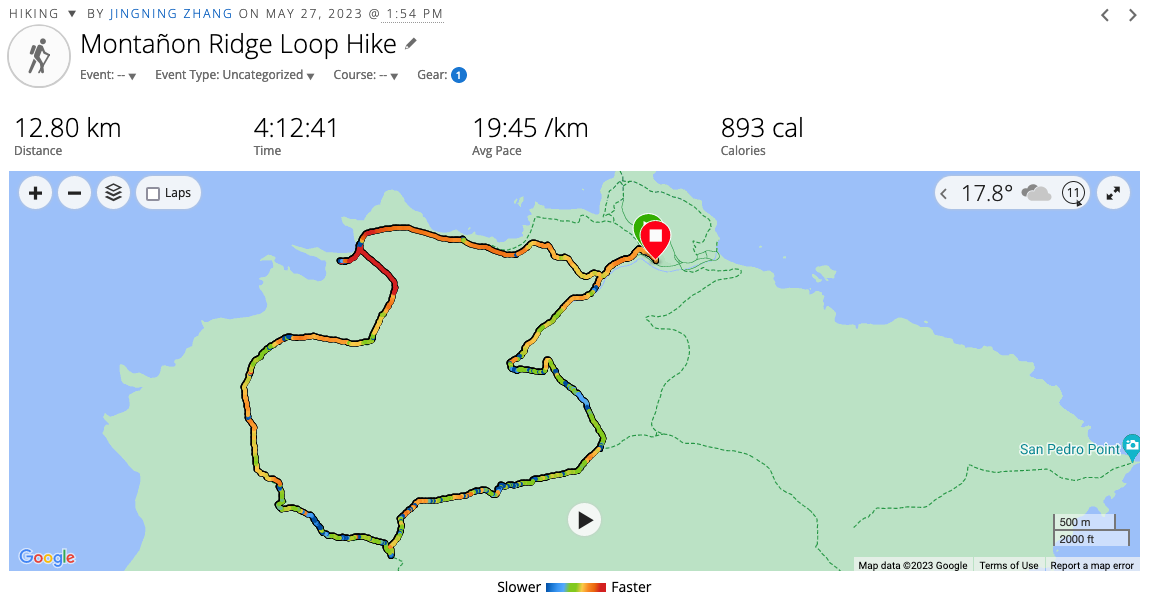 Day 3: Five of us paddled to Smugglers Cove. It was a cloudy day with calm waters. We had the opportunity to explore rock gardens and even attempted surf landing/launching at the beach in Smugglers Cove. It was a challenging but incredibly fun experience. We covered a distance of 14.6 km by paddling and later hiked 11.8 km in the late afternoon. After regretting not wearing a drysuit during the previous day's bumpy water conditions, I made sure to wear my full drysuit on this day. The drysuit, along with a helmet, gave me the confidence to enjoy playing in the rocks and waves. I even back paddled into a wide and choppy cave. However, after spending around four and a half hours on the water, I started feeling a bit sea sickness and wanted to paddle back due to the discomfort caused by the drysuit's neck gasket.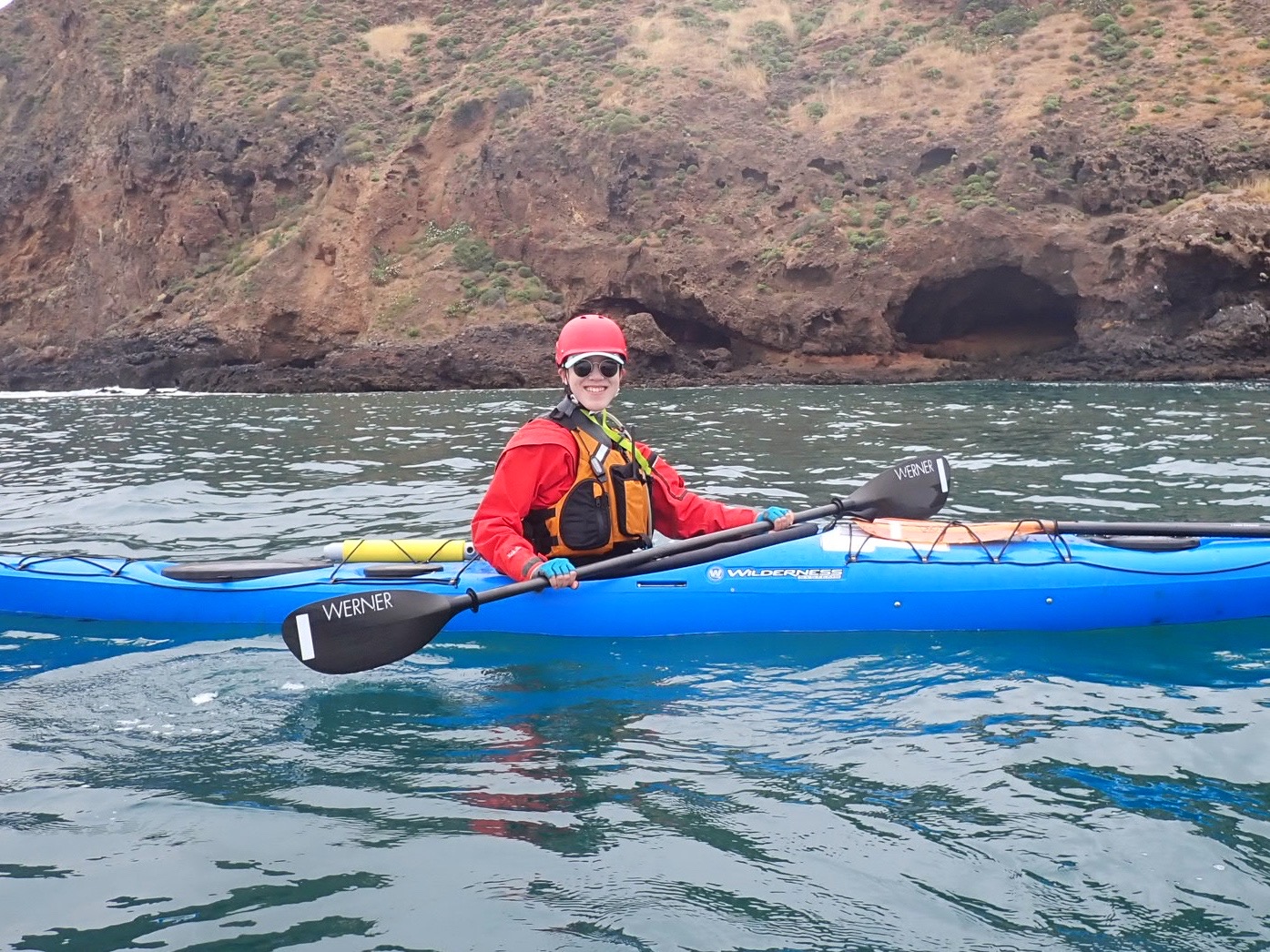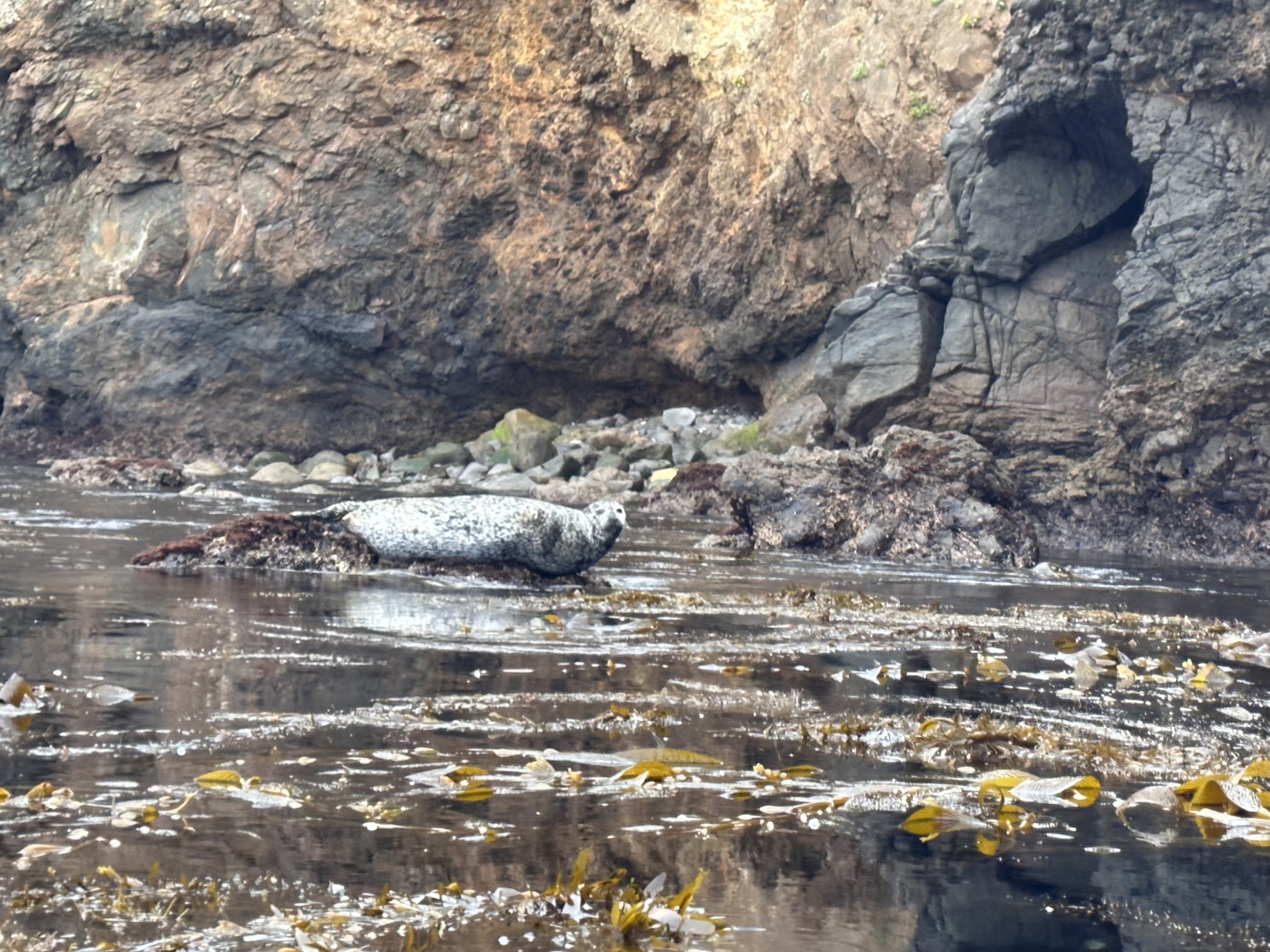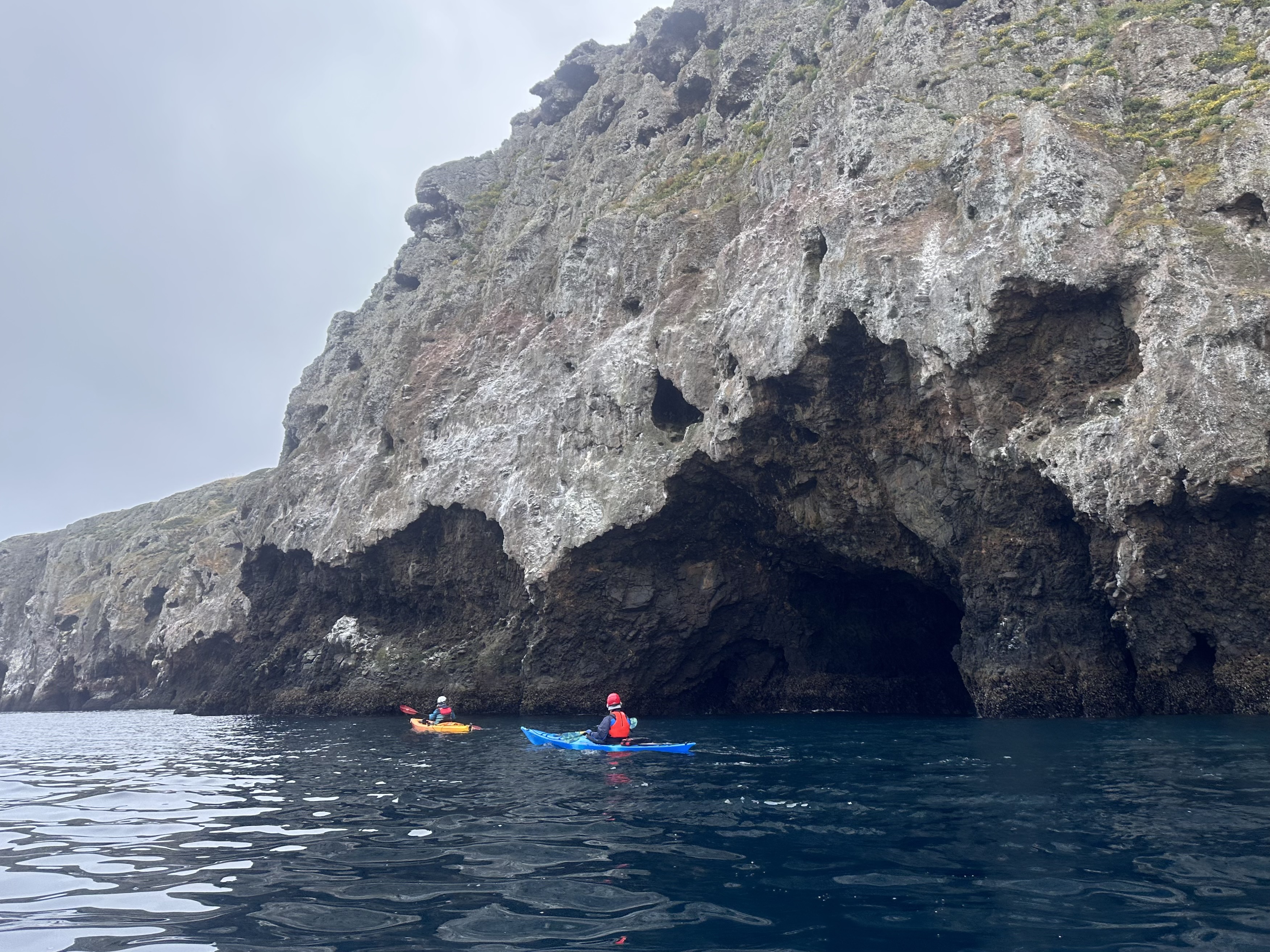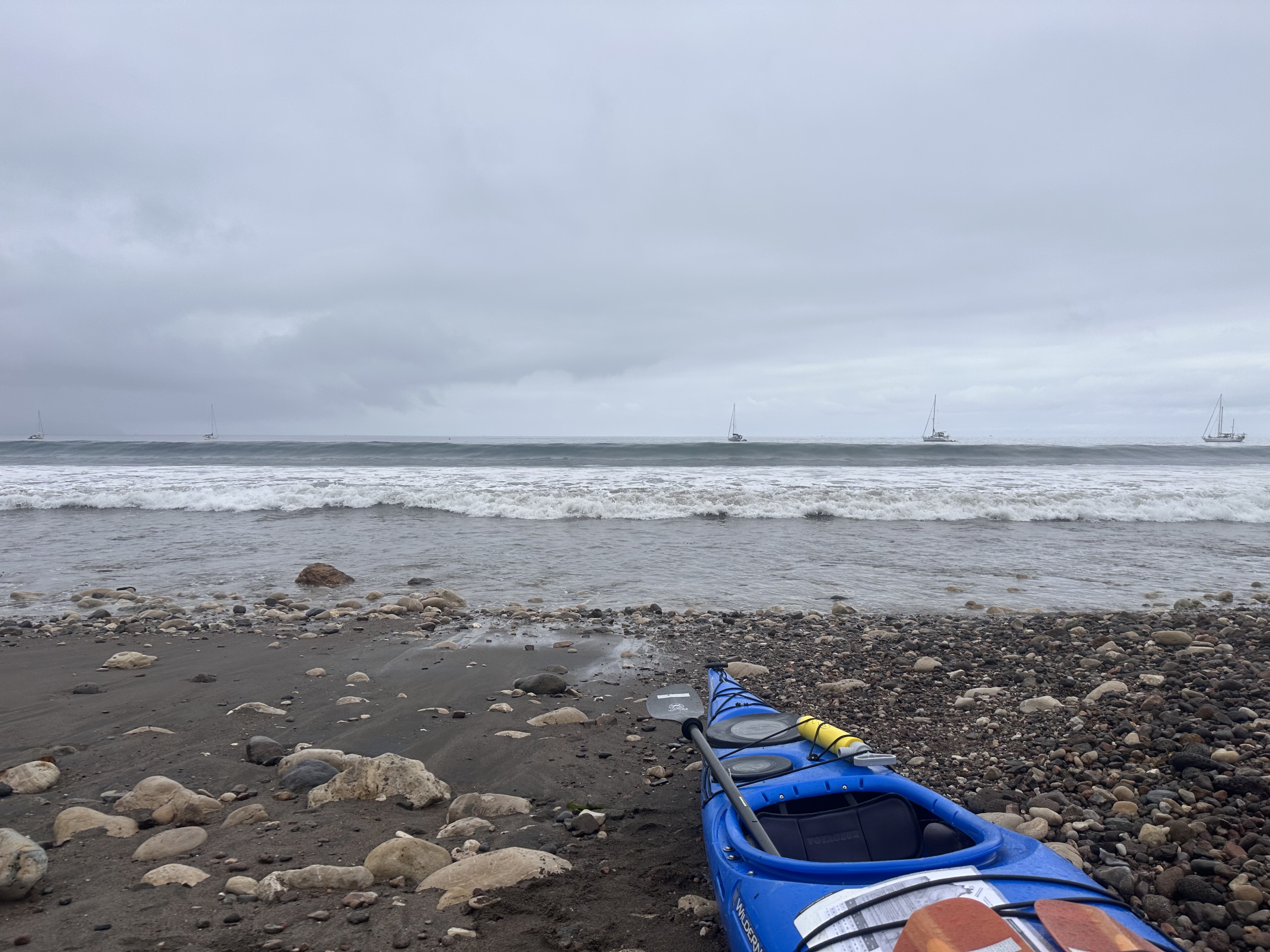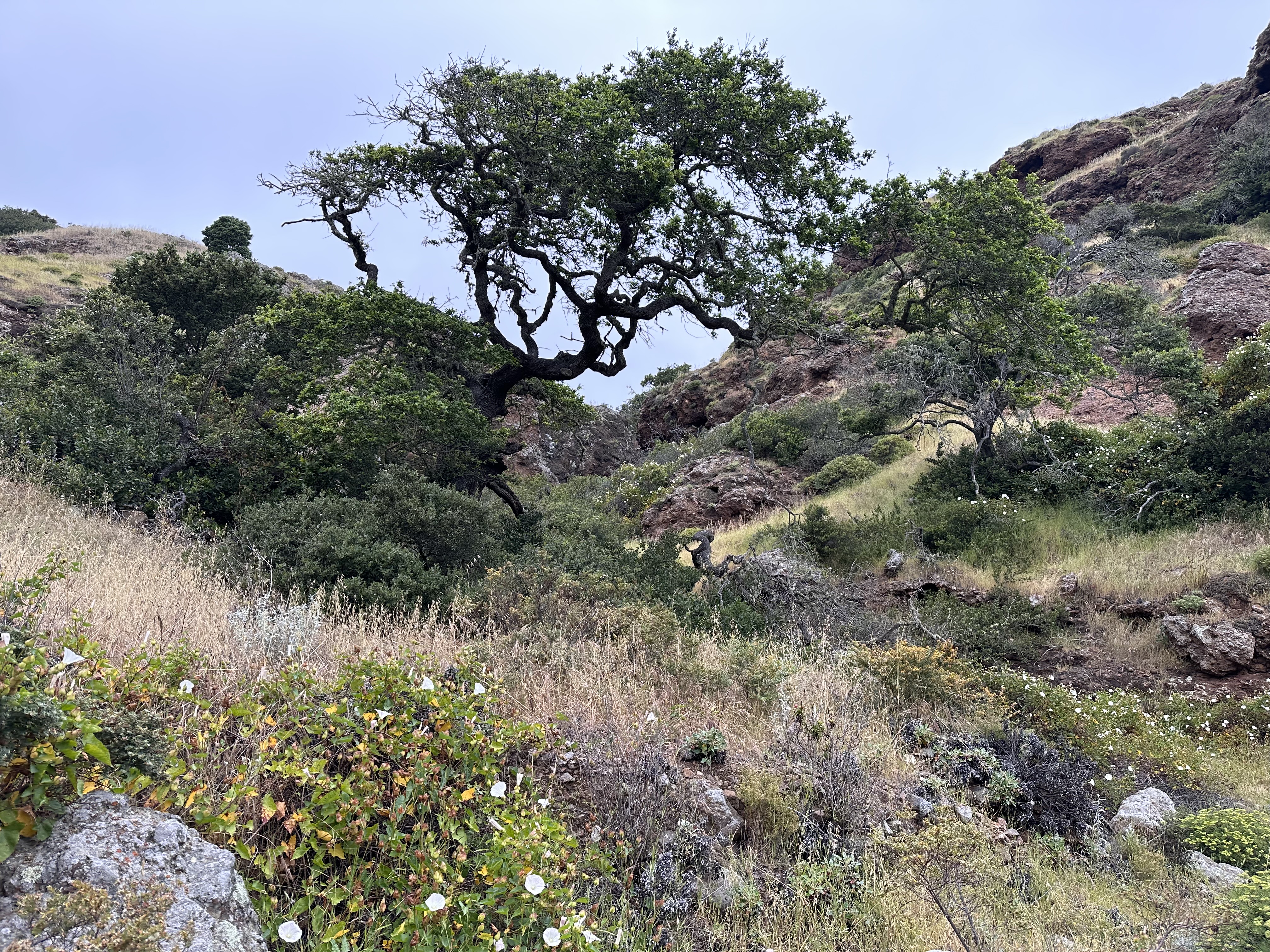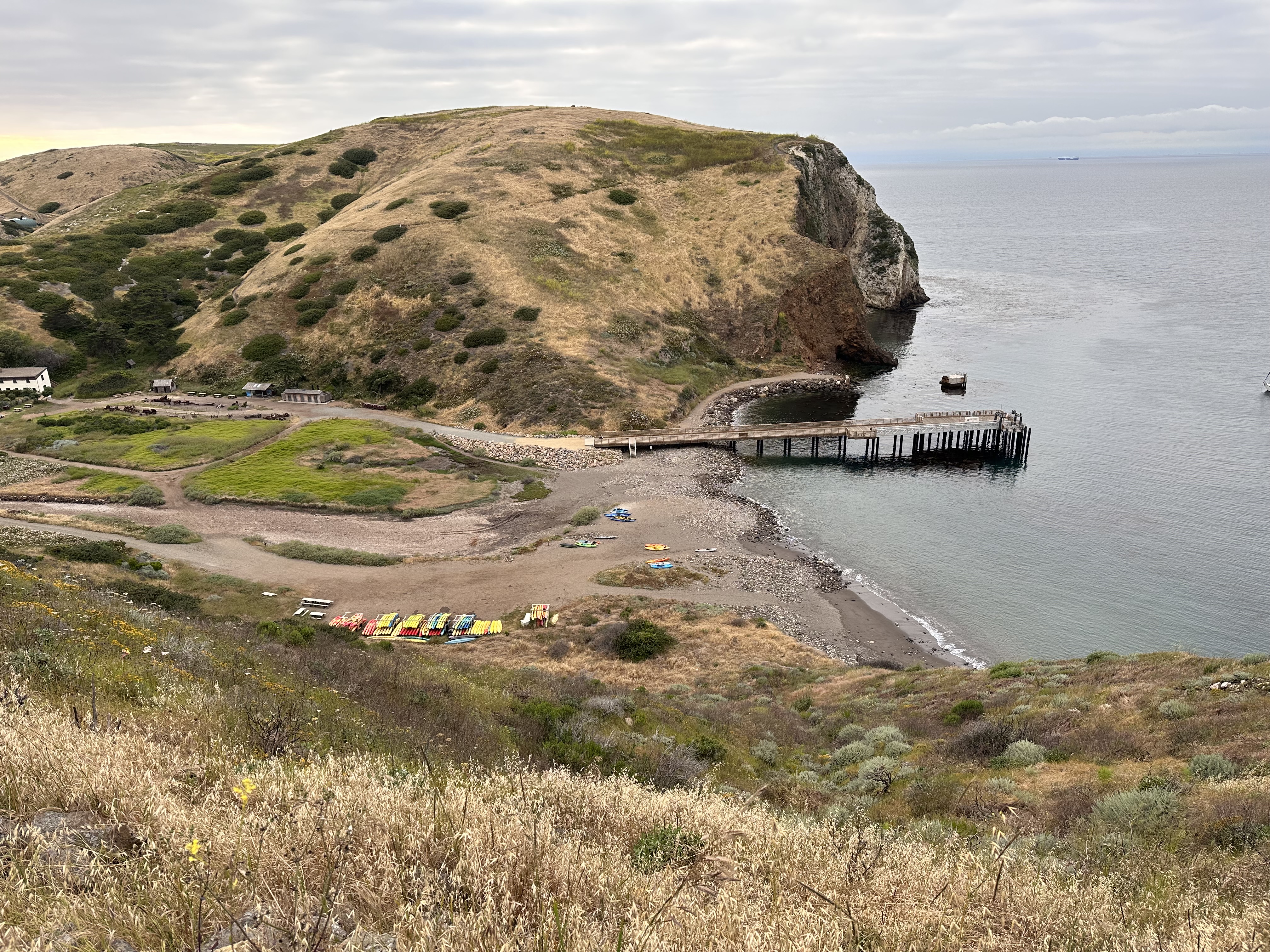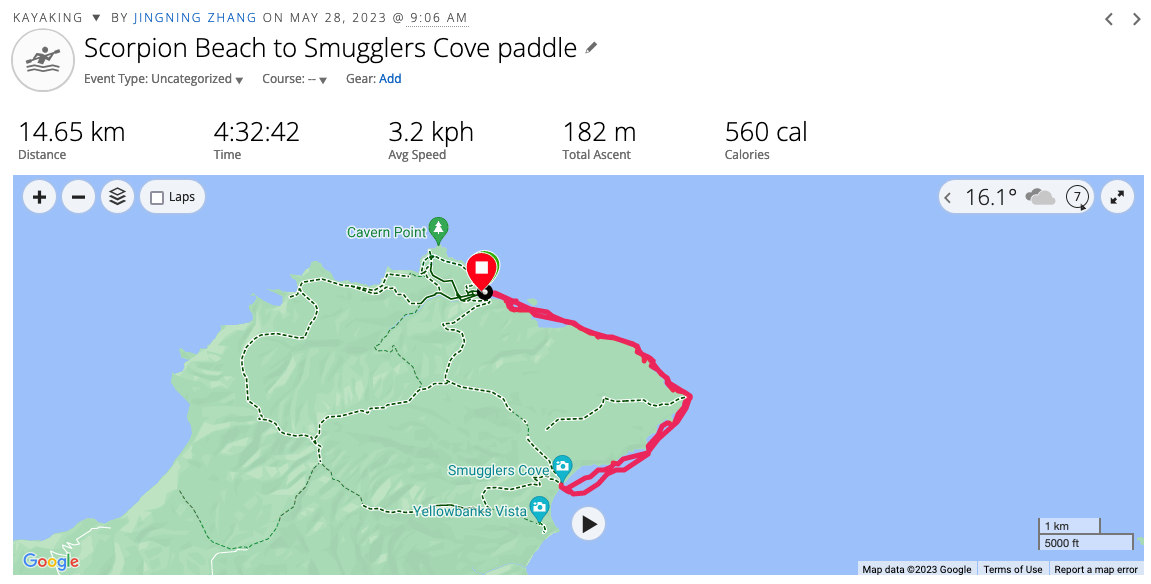 Day 4: We embarked on a 10-mile paddle to Coche Point. Along the way, we discovered more incredible sea caves near the Coche Point. One particular cave was deep and narrow, and as we paddled into the darkness, we suddenly saw light shining through from the other side. We exited through a different entrance, which was an amazing experience. Another large sea cave had three entrances. Despite the relatively weak wind, the swell was quite strong, making it quite challenging to maneuver our kayaks inside the dark and narrow caves. We had to constantly navigate the surges and currents, pushing back and forth within the caves. Some passages were so narrow that only a sea kayak could fit, leaving no room for paddling. We had to use our hands or paddles to push against the walls or just use momentum. In certain caves, there were larger chambers after narrow passages, allowing us to turn our kayaks. However, these chambers were barely spacious enough for a 16.5-foot kayak to make a turn (I was in a Tempest 165). I found it extremely difficult to turn my kayak and felt quite nervous during those tense moments. Timing and patience was crucial. We revisited the Cavern Point cave and, due to the low tide, paddled further into the third chamber. As I exited through an alternative path, the low ceiling forced me to lie down on the back deck of my kayak.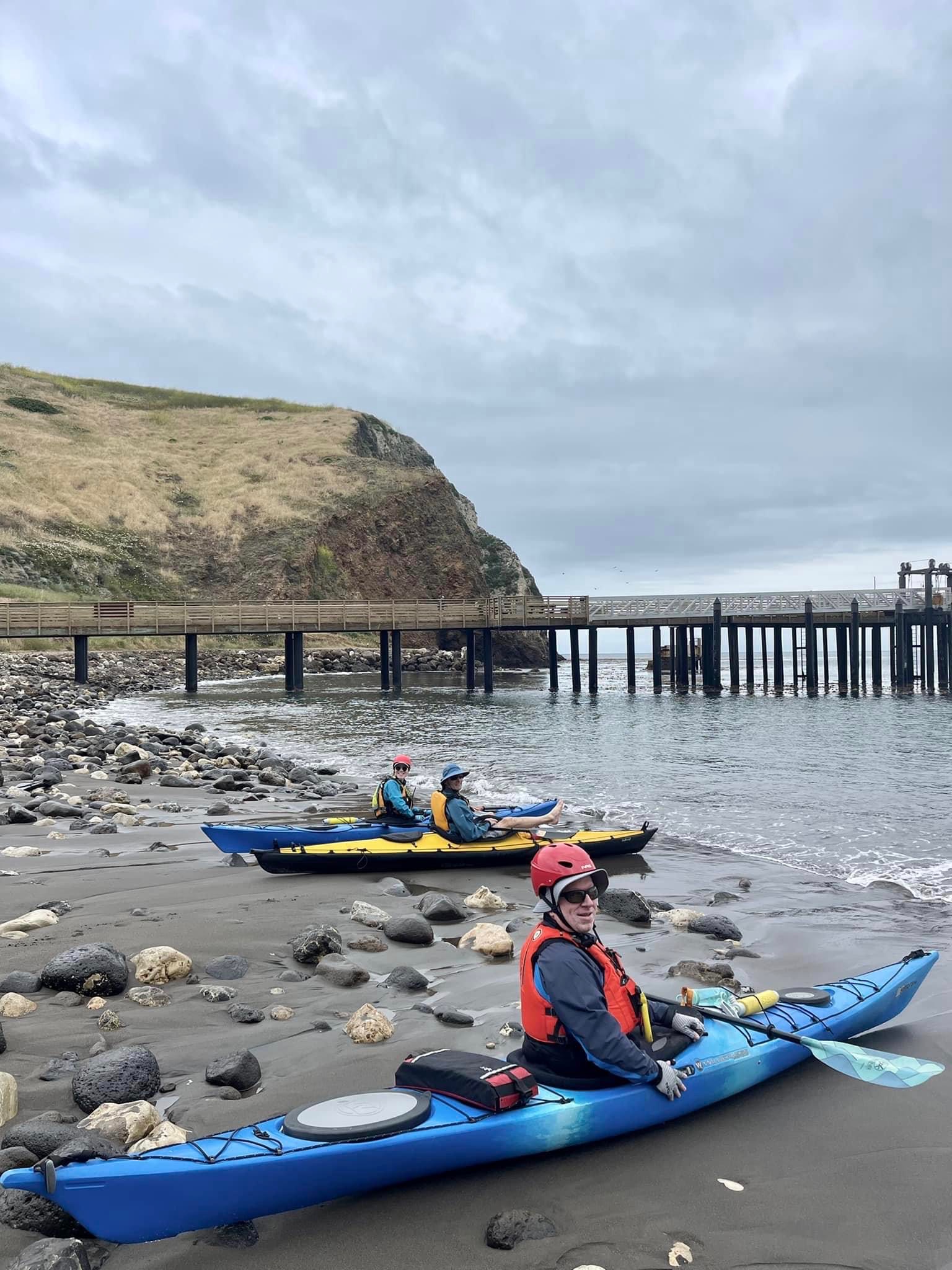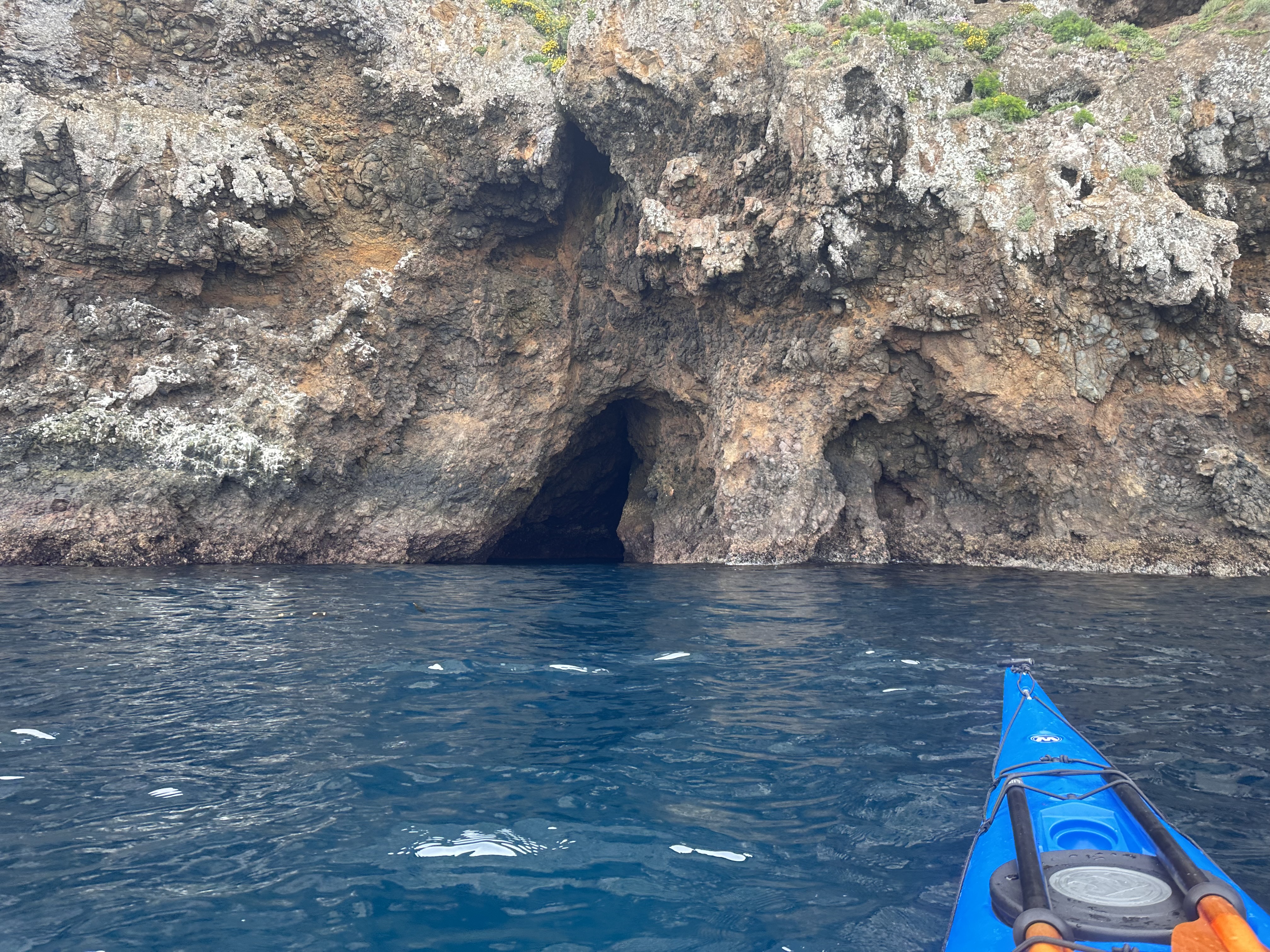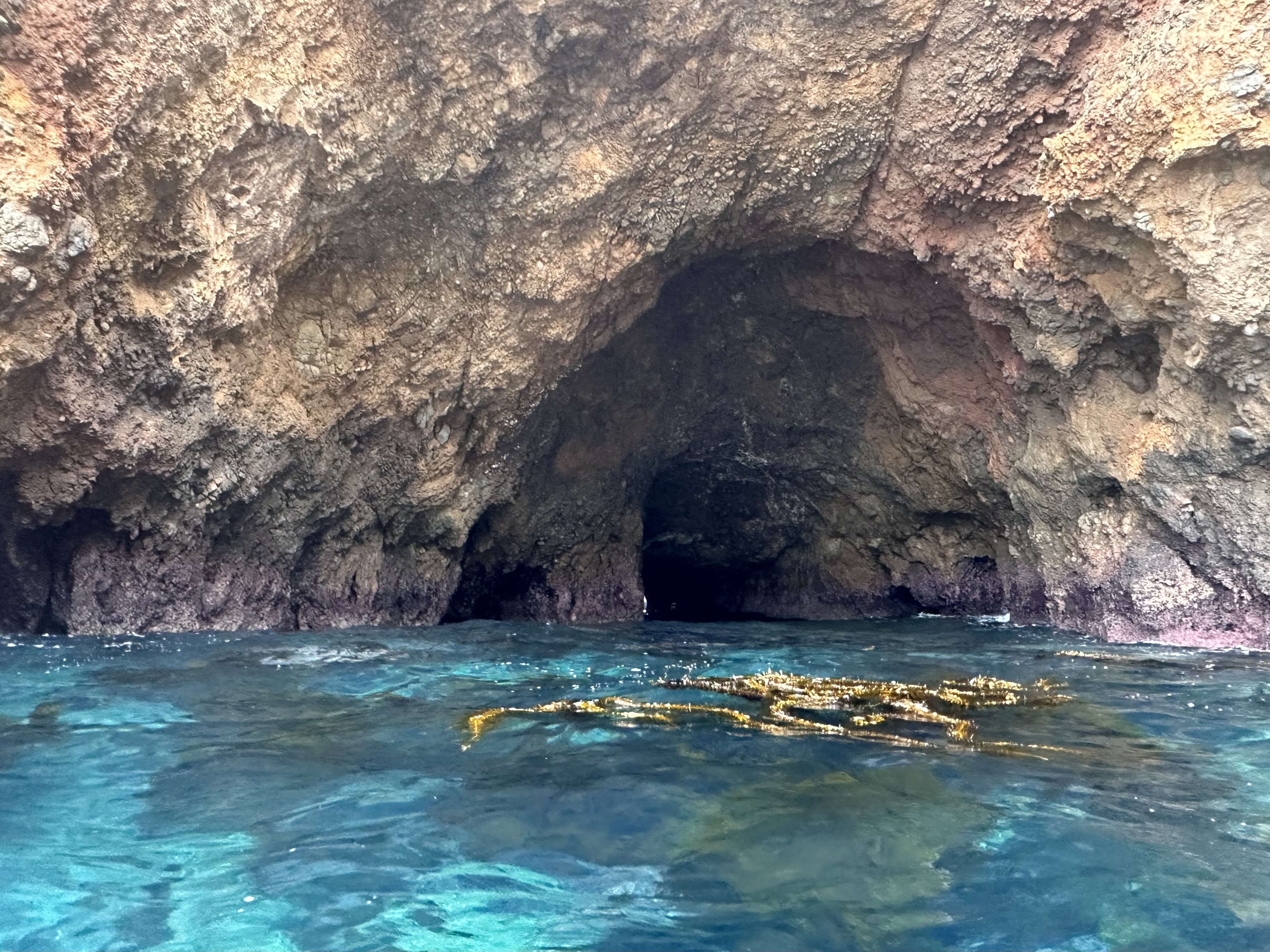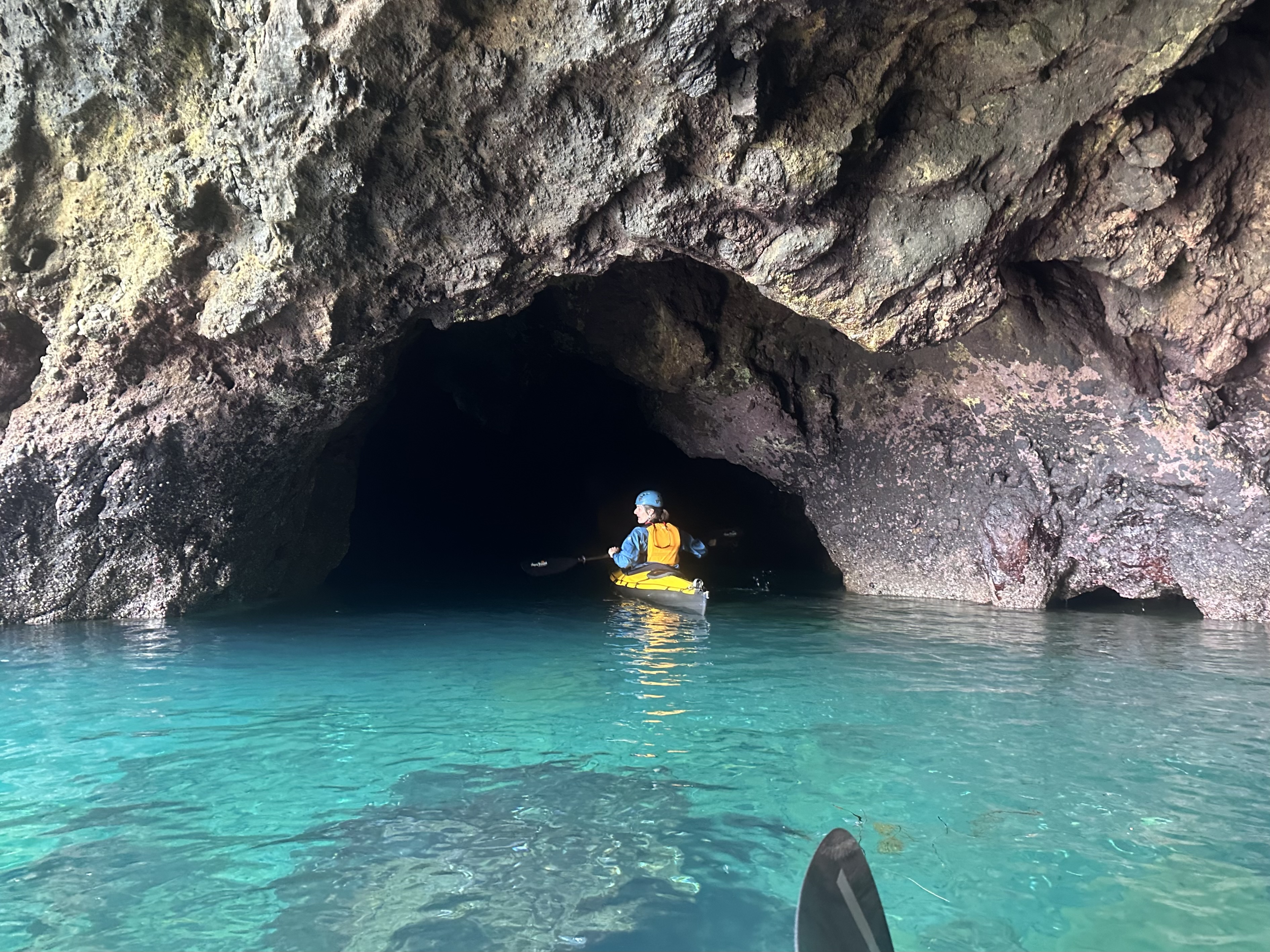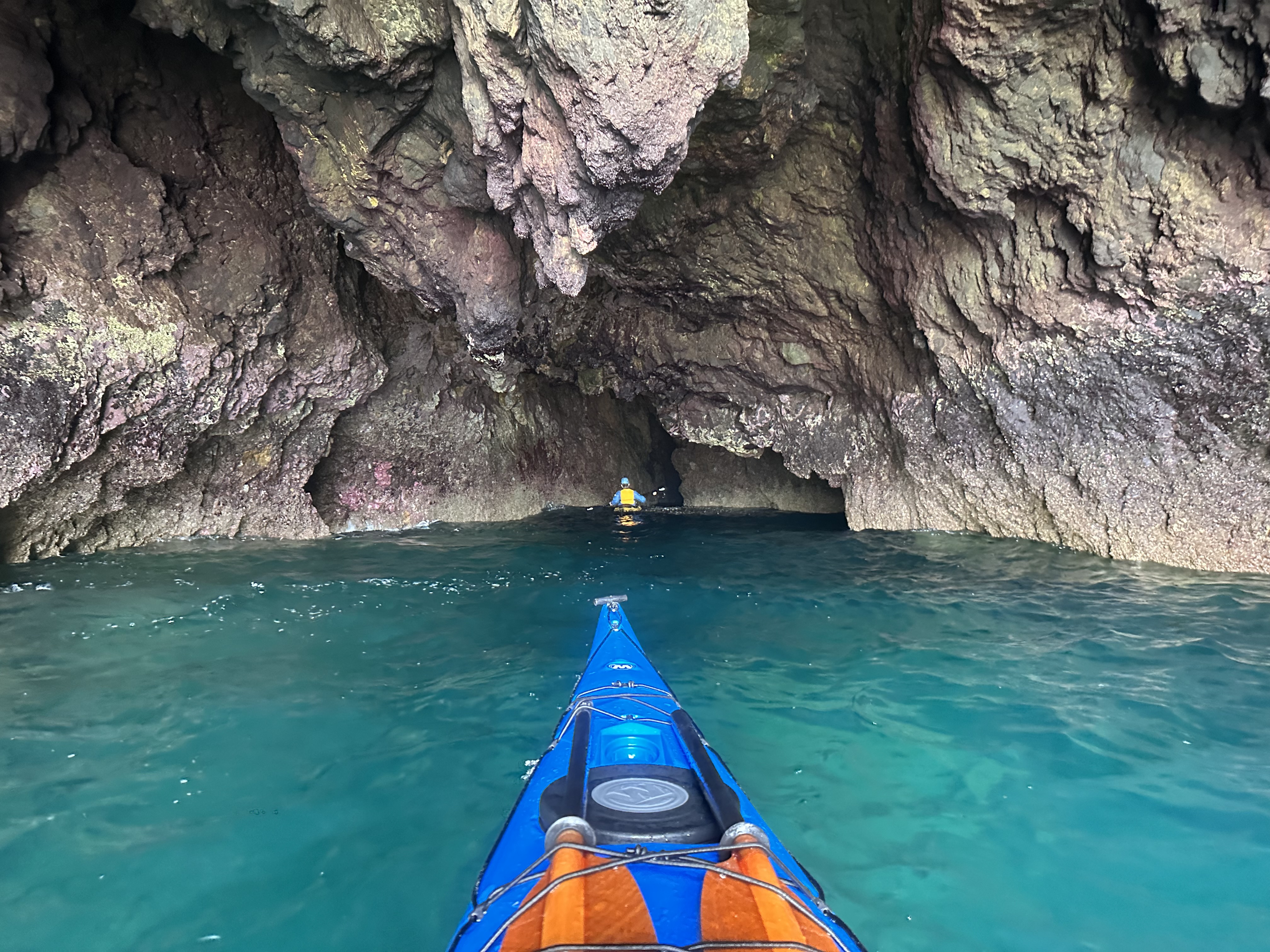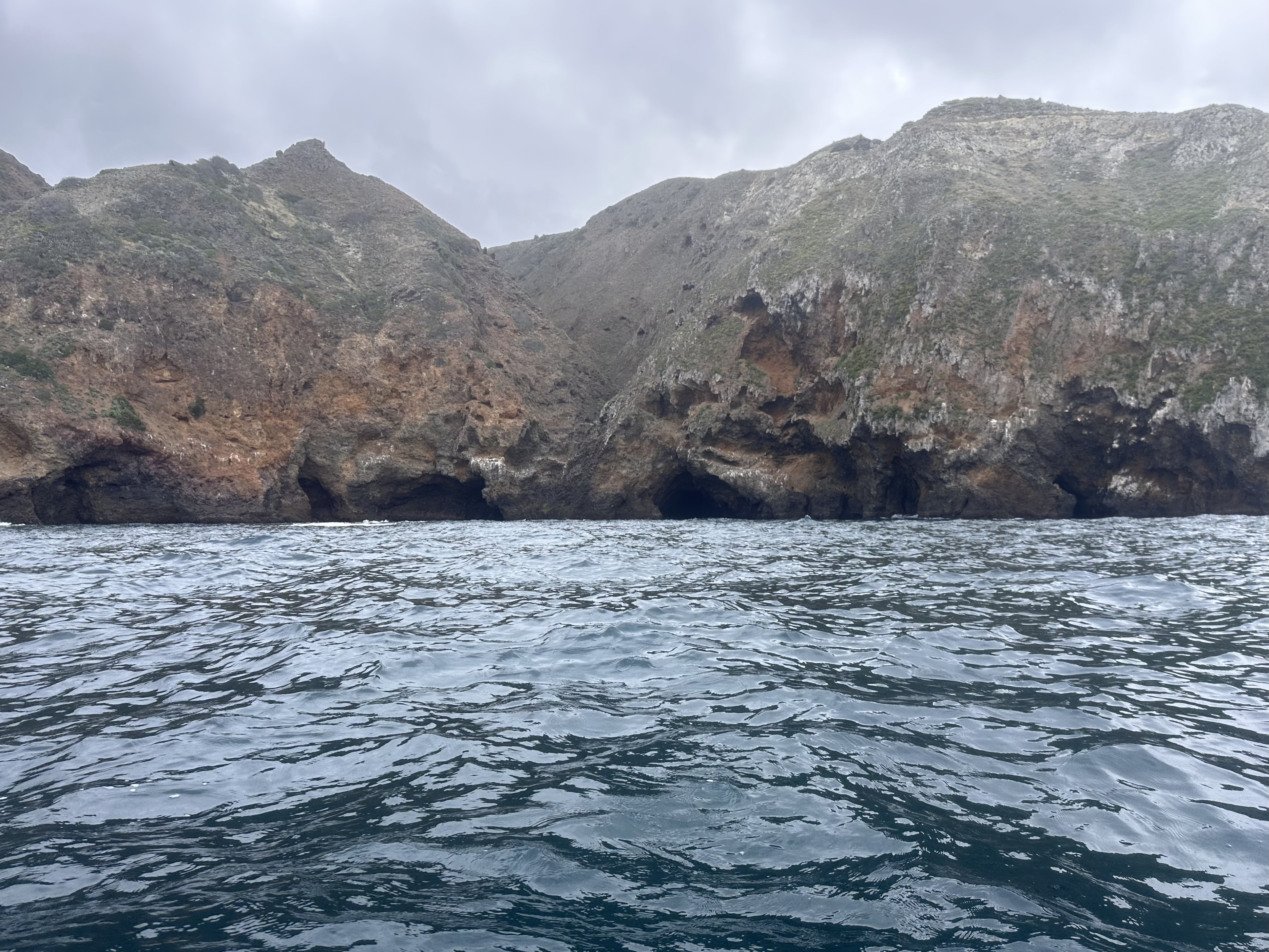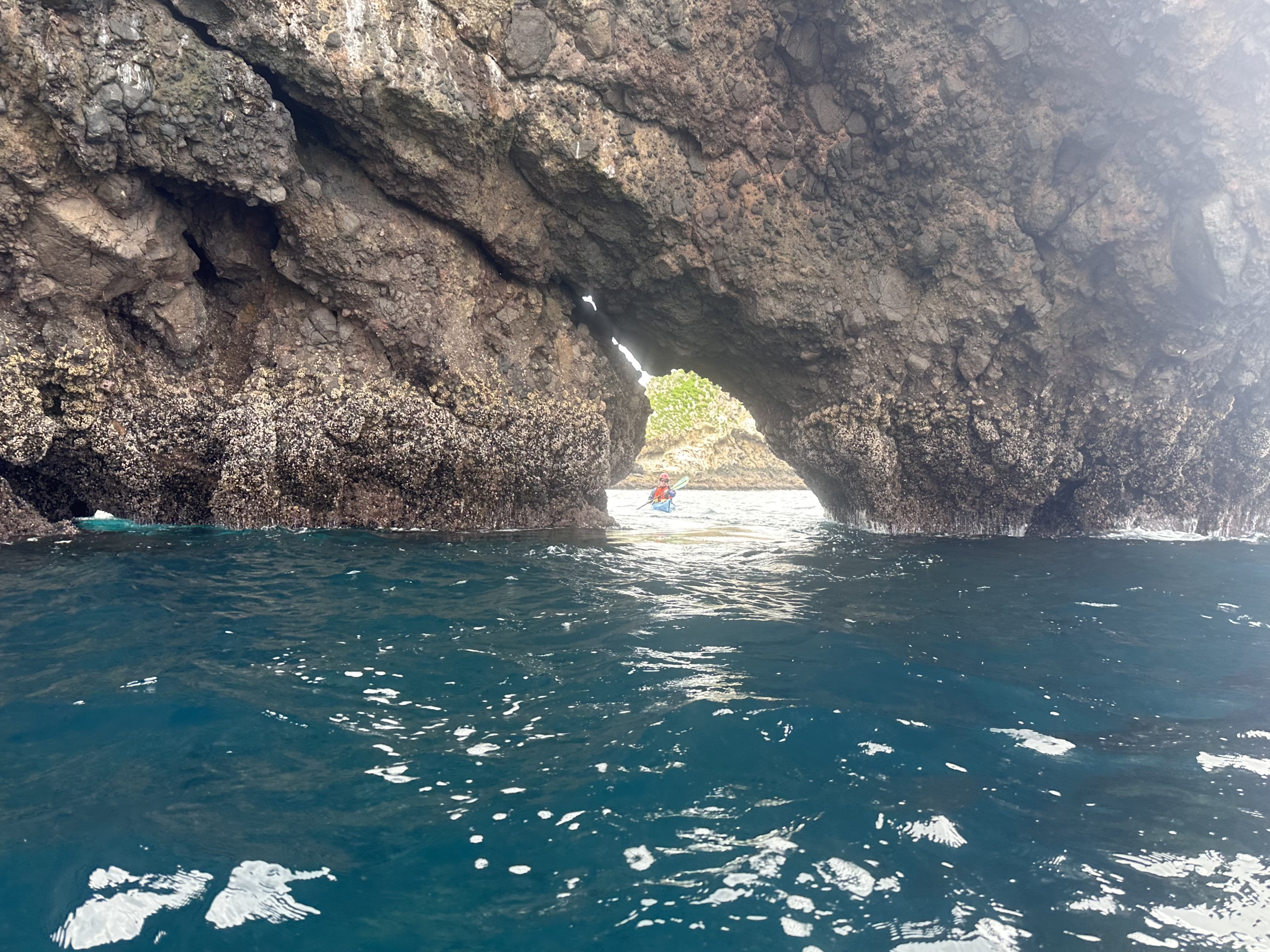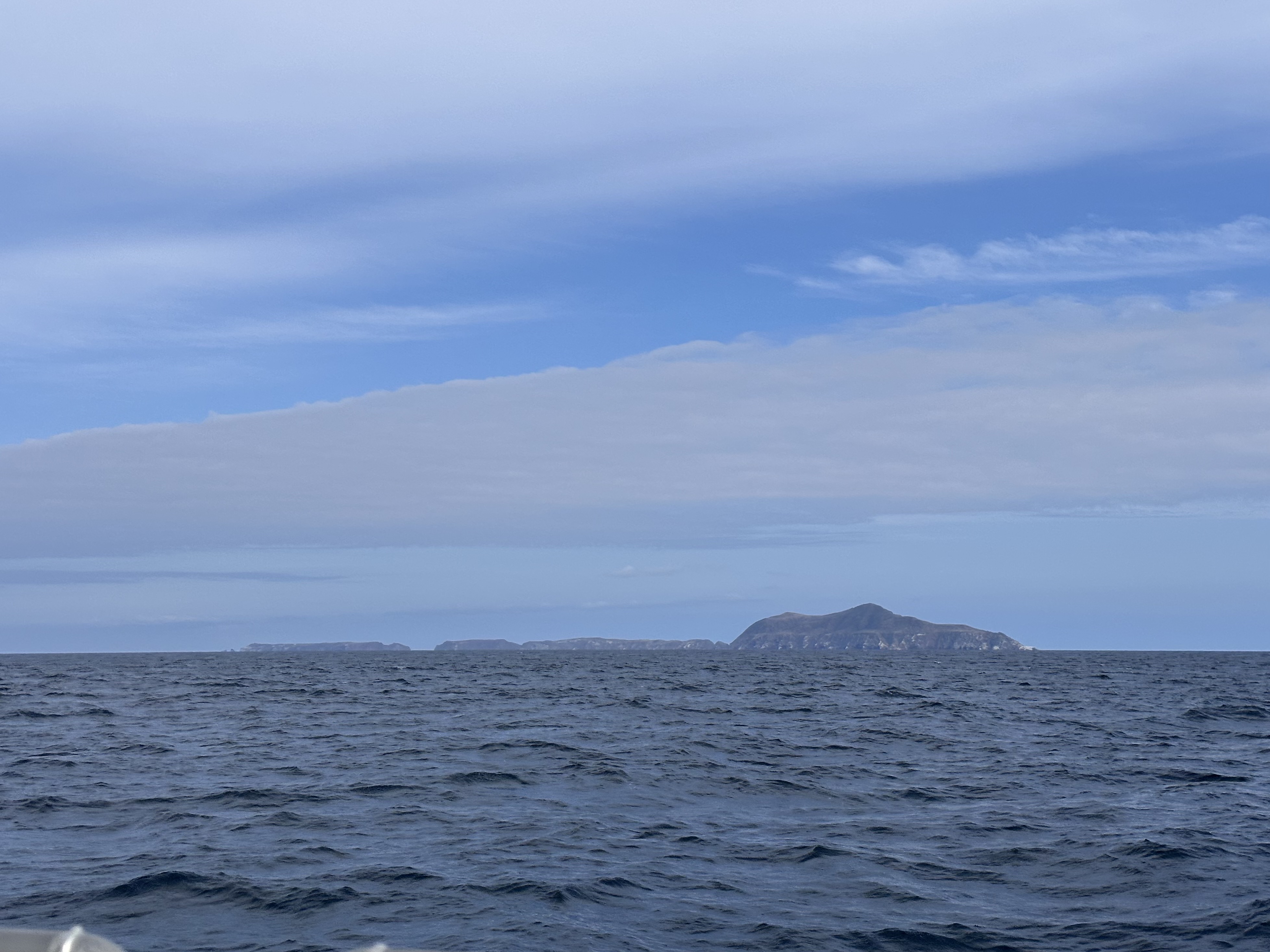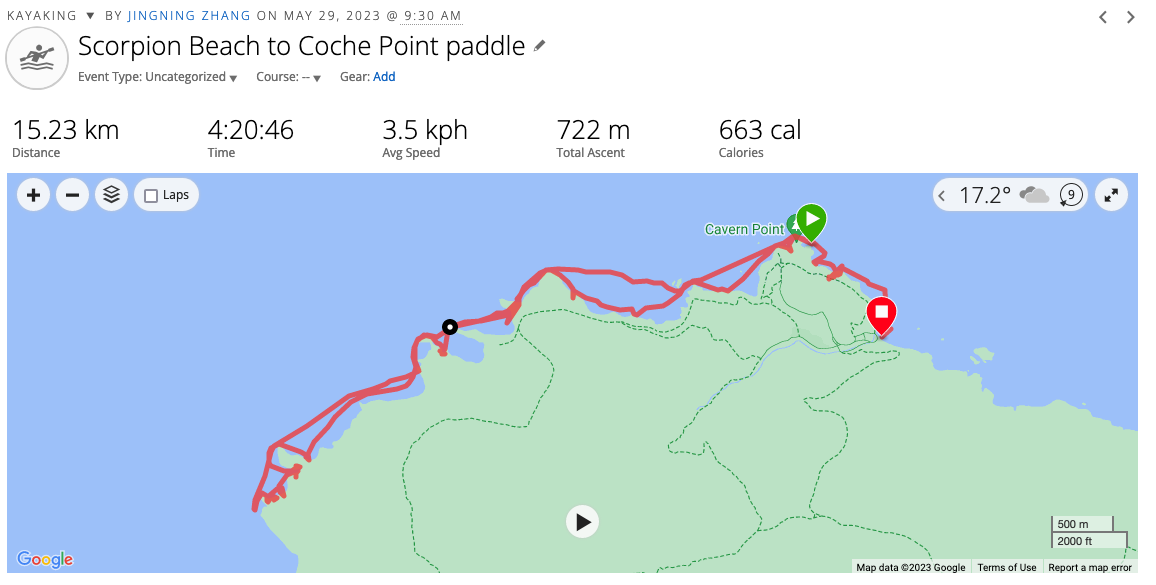 It was truly a fantastic experience to kayak, hike, and camp on Santa Cruz Island over the past four days. We were blessed with good weather and an exceptional team that made it all possible. I want to express my gratitude to the friend who invited me, to the friend who joined me and to the friend who lended me her plastic Tempest 165 kayak. All the time and effort I put into preparation proved worthwhile. None of us capsized in the sea caves or rock gardens, and nobody got injured. I didn't even experience sea sickness during these four days. It exceeded my expectations. I am definitely looking forward to returning to Santa Cruz Island in the future.